Overview
Bluetooth® compatible 5.1-channel AV receiver with fully discrete configuration and high-quality DACs.
5-channel powerful surround sound

— 70 W per Channel (6 ohms, 20 Hz-20 kHz, 0.09% THD, 2-ch driven)

— 100 W per Channel (6 ohms, 1 kHz, 0.9% THD, 1-ch driven)

— 135 W per Channel (6 ohms, 1 kHz, 10% THD, 1-ch driven)

HD Audio with CINEMA DSP

YPAO™ sound optimisation

Bluetooth with Compressed Music Enhancer
Experience the Ambience
CINEMA DSP
Exclusive Yamaha CINEMA DSP technology supports playback of HD Audio (Dolby® TrueHD, DTS-HD Master Audio™, etc.), providing natural and expansive sound imaging. CINEMA DSP transforms the dynamics of the listening environment, with acoustic reproduction of famous venues such as the Bottom Line, Roxy Theater, and European cathedrals—letting you experience their ambience right in your room.
Easy Sound Optimisation
YPAO™
YPAO (Yamaha Parametric room Acoustic Optimizer) analyses the room acoustics and your system, then precisely adjusts various audio parameters to provide the best sound for your room. Simply by placing the supplied microphone at your listening position and switching YPAO on, the system is automatically tuned for optimum performance in your home theatre room.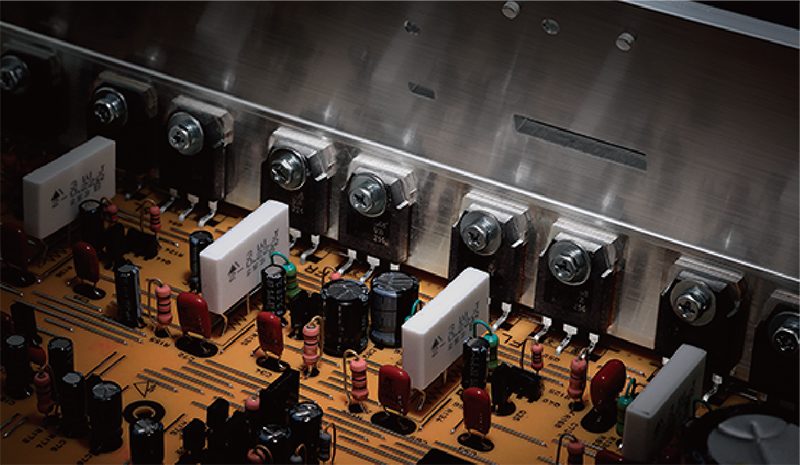 Full Sound Enjoyment
Discrete Amp Configuration
The RX-V385 was designed with a strong focus on achieving exceptionally high clarity sound. It employs a discrete amp configuration and a low-jitter PLL circuit, which contributes to its excellent audio performance.
For more information:
Contact : Dicky Ng 012-3308893

Contact : John Yew 016-2861000

Email    : [email protected]